Happy New Year! Here's a look back at 2013.
The Stats
Miles Run: 1,099
Miles Swam: 45
Miles Cycled: 624
A pretty light year in everything but running. I knew after a big 2012, I'd be taking a step back in 2013. Although, in looking at it now, I still got a lot accomplished and had a blast!
January 2013
Ran Ragnar Keys and took a blog hiatus.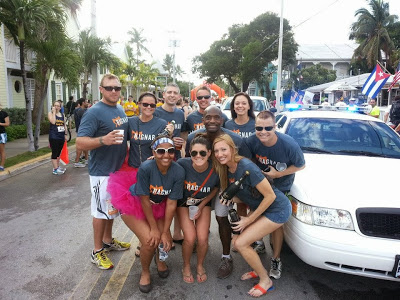 Team Running Down My Leg
February 2013
I came back from my blog break and supported my favorite guy and many friends at the inaugural Best Damn Race.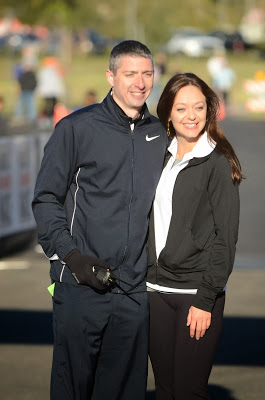 I make my return to running and realize coming back from a break is tough. I get to see my favorite Redhead at our friend Riki's wedding and have a blast running the Sarasota Half Marathon with Nanci and Caroline.
Run the Irongirl 5K, mourn with the world at the Boston Marathon tragedy, and complete the St. Anthony's triathlon as a relay.
Celebrate my nephew's first birthday and take a vacation with the S.O. to Puerto Rico.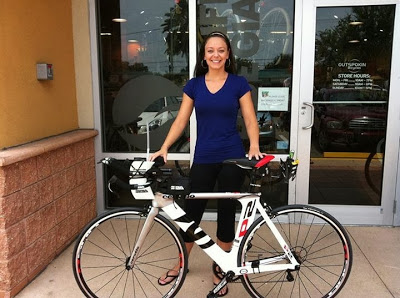 Meet my new Cervelo P2: Amanda
I race the Top Gun Sprint Triathlon for the 4th year in a row and follow it up with another sprint triathlon the very next morning.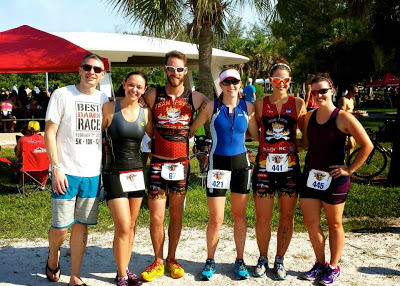 I love this group! (And Tim for taking the photo.)
Register for the Frogman 5K swim and start base building for Jacksonville. Realize it's gonna be a hot month of training, and race another sprint triathlon.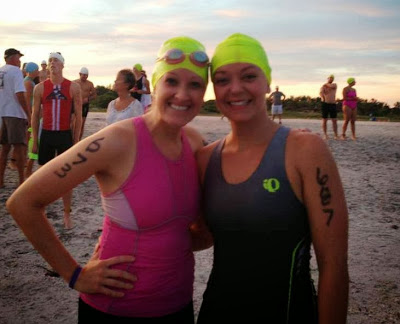 Steph and I got to watch dolphins literally swim with the wave in front of ours.
REGISTER FOR AN IRONMAN!!!!!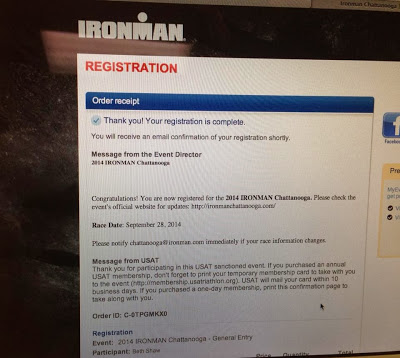 IRONMAN CHATTANOOGA 9-28-2014
Run, a lot, volunteer at Cystic Fibrosis Cycle for Life, swim in the University of Tampa Master's Swim Meet, spectate for the S.O. and many friends at the Marine Corps Marathon while dressed as the Stay Puft Marshmallow Man.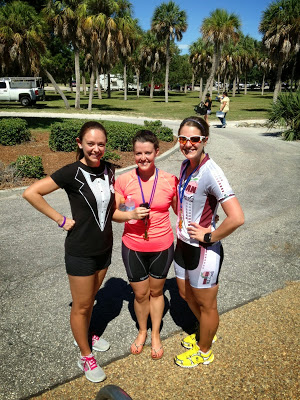 Me, Meghan, and Tori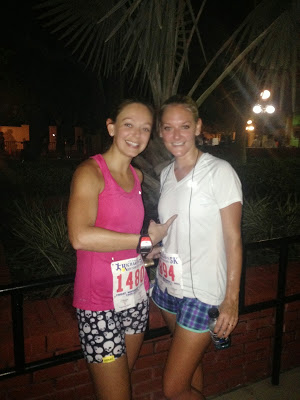 Pacing Big Sis to a new PR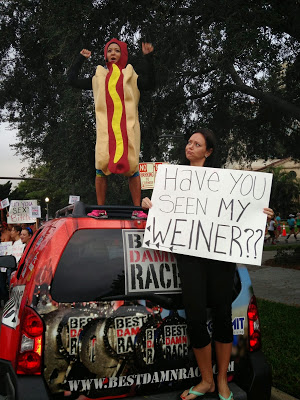 My little wiener, Kat.
December 2013
Run some more, make some cookies, host a giveaway, meet MEB, and FINALLY run my marathon.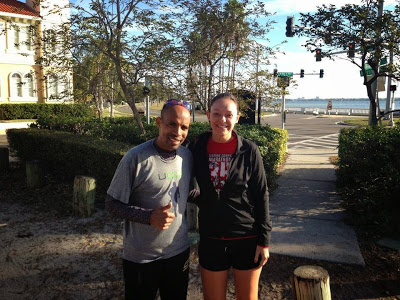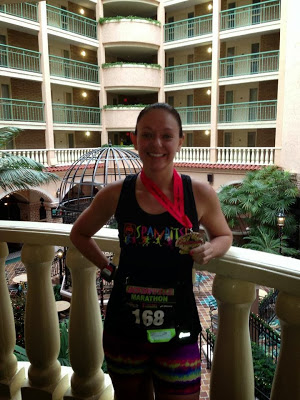 Marathon #7 is in the books!
Whew! What a year!