I had a great 4th of July visiting the Redhead in Orlando. I am waiting to do a photo swap with her to get my recap going. We did complete all 12 miles and I'll have the full recap with lots of photos soon.
Until then, I leave you with Ellie. The girl who is sure to steal my attack terrier Lloyd's heart.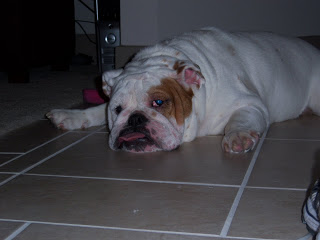 Hope you all had a great holiday weekend. I'll be checking your blogs today!