1. I had a bacon latte last night.
A local gastropub
just opened a coffee shop called Dough and had a preview event for the blog group I'm in. The bacon latte was like having breakfast in a cup. In my best Pee Wee Herman voice, "Mmm bacon-y! Heh heh!"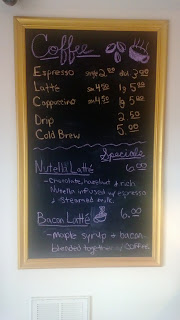 2. I may have sampled various interesting gelato's they also offer. Hello peanut butter sriracha and coconut basil!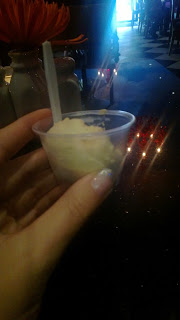 3. I swam this week and it was awesome. No, I still haven't ridden my bike.
4. My
"barometer"
jeans are fitting normally again! Thank goodness for getting back on track. I've been eating much better (with the exception of gelato and bacon lattes, of course.) I think from those 7lbs I put on I've got about four to go.
5. I'm super excited because I got picked up to be on a relay team for the always fun
St. Anthony's triathlon
. As it turns out the team's original runner is injured and they needed a replacement. I'm not in shape to do the whole thing so being the 10K runner is perfect for me right now. Thanks to
Caroline
for the invitation!
6. I'm on a team for St. Anthony's triathlon called. "3 Moms Who Tri." I have no kids but I do have a fur baby so that has to count right?
7. I'm going to ride my bike tomorrow. Maybe. I am! I will try!
8. I might sneak in a 15K this weekend in place of my long run. I'll still run it easy if I do.
Maybe.
I am!
I will try!
9. I still haven't painted my toenails since I lost poor little pinkie. I better get on that cause the Spring weather is upon us and that means flippy floppies!
10. I had a dream about bagels. (The S.O. left some at my house and I must have really wanted to eat them even though I'm currently avoiding bread and potatoes.)
11. I got an actual bra fitting. Dudes, feel free to skip this one. Ladies, I highly recommend you actually get fitted for a bra. I was wearing the wrong size. And by the way, Victoria's Secret has their own sizing rules so if you buy from them, get fitted from them.
12. I really want to see the new Evil Dead but am worried it'll suck in comparison to the original. I love me some Ash (AKA, the always awesome Bruce Campbell.)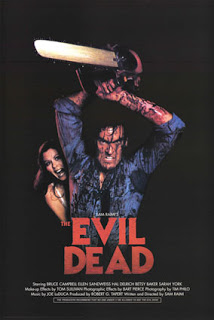 Have a great weekend friends!