Guess what day it is? Guess what day it is? No, not Wednesday, you silly camel lovers, it's FRIDAY! I love Fridays, but I think the vast majority of us do. I'm way excited about the weekend! But first, a little review…
Now, you all know that I'm a "trier." I will try any exercise or healthy product at least once. I've tried almost every protein shake you can think of and if there's a new fitness workout trend, I'm usually game to look ridiculous and test it out. Remember when I did that belly dancing class? Like a giraffe on skates. Good times.
So, of course, when my buddy
Terence
started using Isagenix, I told him I'd love to give it a try. I'd seen a bunch of friends tweeting and facebooking (Is that a word?) about it and as you know, I'm a trier.
*Terence was kind enough to give me a few samples and I have taken entirely too long in getting this post up. Sorry T! But, better late than never.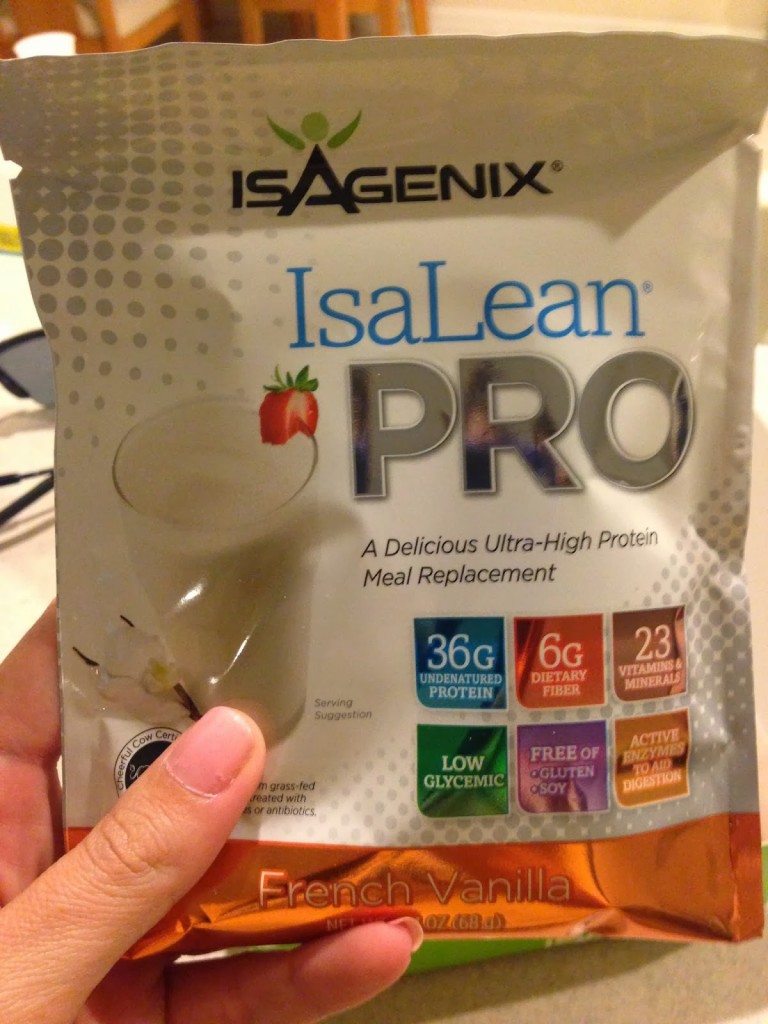 Isagenix is a company that features lots of weight loss supplements as well as snacks, mini-meals, performance products, and a skincare line. In addition to my friend Terence, another friend, named Rich, uses these products and his transformation has been amazing to witness.
Terence gave me a sample of the Isalean Pro shake (pictured above) and the
Want More Energy Drink Powder in Orange
. I tested the shake after a run while I was training for the Jacksonville Marathon and while I wasn't thrilled by the flavor, it was filling but didn't have a ton of calories. I'm a fan of any recovery shake that isn't a billion calories. I want to get my muscles fed but I still want to eat a solid meal after a hard effort workout. Terence assured me that the reason I didn't love the vanilla is because it wasn't chocolate. Ha! That definitely makes sense.
I really liked the energy powder mix and drank that before some early morning swims. A bit of a kick in the pants before a workout always helps and the orange flavor wasn't overpowering. And guess what? This product has no caffeine, just vitamins to get you going. I was happy about that because I could still drink my coffee after my swim and not fear my heart exploding. Bonus!
So, if my review has peaked your interest on Isagenix, head over to
Terence's blog
and give him a shout. He's got lots of great information on there about Isagenix as well as his own journey as a running blogger.
Have an awesomely fantastic weekend friends!
*I was given free samples from Terence to test out. I was not compensated for this post and all opinions are my own. If I didn't like something I'd tell you. In which case, skip the vanilla and get the chocolate.