On Sunday I was up early to head over the
Iron Girl 5K in Clearwater
. I may have mentioned this a thousand times or two, but I was really looking for redemption at this 5K since I was not in great shape when
I ran it
last year.
I really like the Iron Girl expo, which we went to on Saturday, and this year I bought my sister a shirt from Run Pretty Far. The S.O. modeled it for me so I could send her a pic. He's kind of a maniac.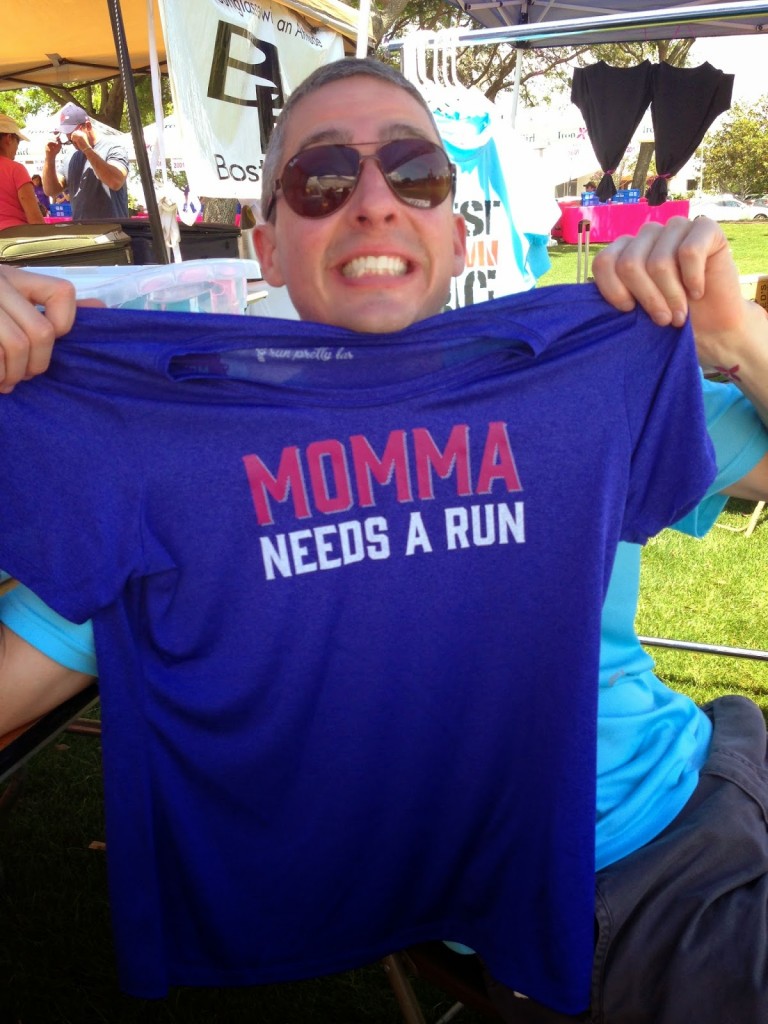 The course for the Iron Girl 5K is not an easy one. There's a bridge smack dab in the middle so you get to run up it in the first mile and then almost as soon as you're over it, you turn around and run up the other side to head toward the finish. It's a really fun way to challenge yourself and I for one, appreciate it. I mean, sure I'll complain about it, but at the end of the day, that's why we run right?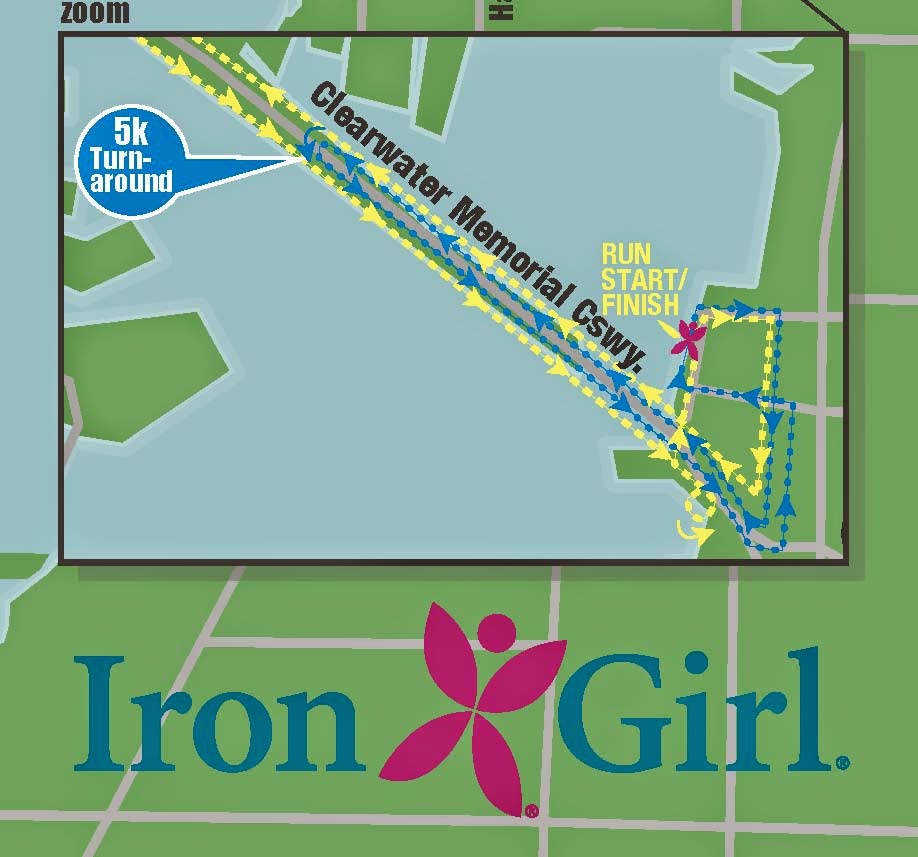 5K is blue, map courtesy of Iron Girl.
As the half marathoners got ready to start, I had my pre-race ritual.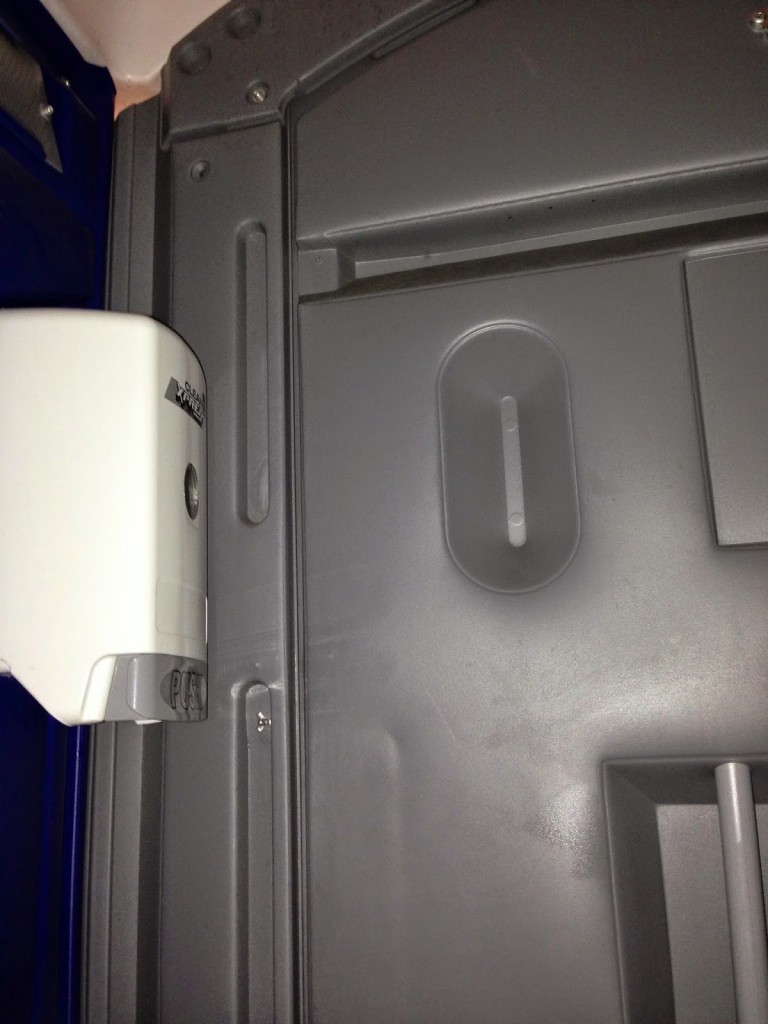 The half marathoners took off at 7 AM, and promptly at 7:30, we 5K-ers were let loose. Since I have run this race before and it's very new runner friendly, I lined up right smack in the front row. I stood next to the local runner that I knew would win. I mentioned how I had never stood that close to the start before and as the start noise sounded, she took off like a jet rocket.
I had talked to Coach Dror about this 5K and he advised me to go out slow. He told me the first mile should be the slowest since it's almost immediately up the bridge. I took his advice and controlled myself as much as I could in that first 400. The bridge basically forces you to slow down so I didn't have much trouble there. I knew a few folks stationed at the top and it was nice to see them on the way up and hear them cheering.
I made it to the turn around and headed back up and over the bridge again. My friends Bill and Katie snapped a few pics.
Smiling at the pain.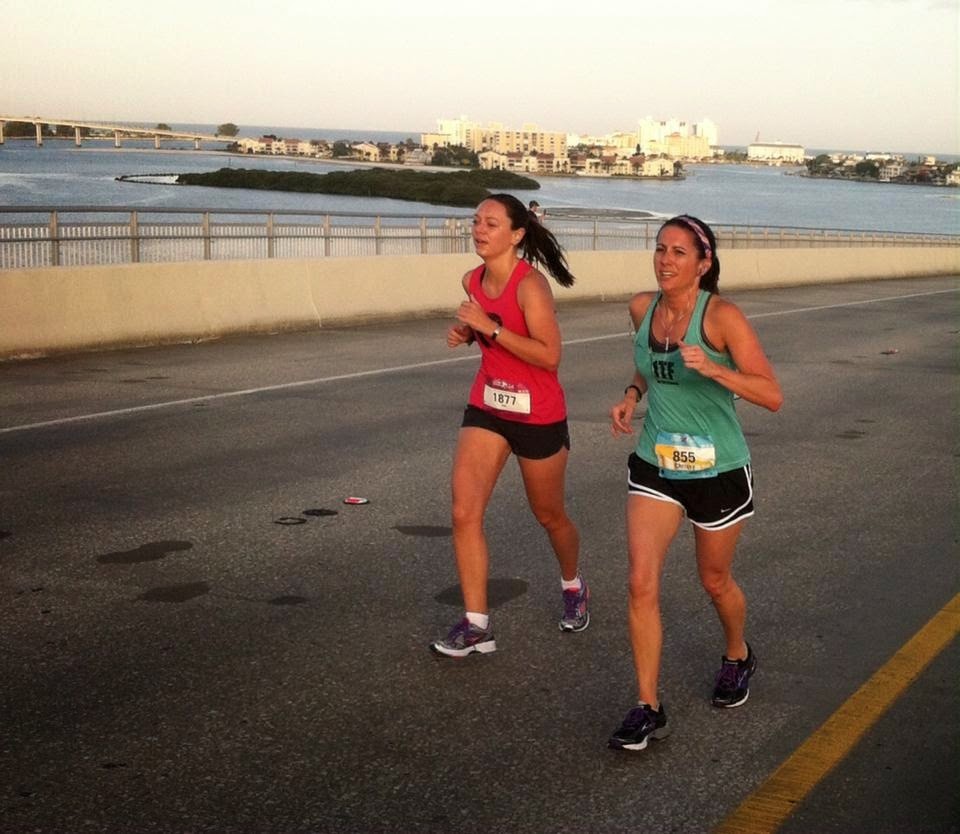 Puuuuuuush.
As soon as I was off the bridge, I knew I was home free. I tried to pick up the pace a bit but was pretty winded by this point. Another friend, Joette snapped a few shots on the way toward the finish line.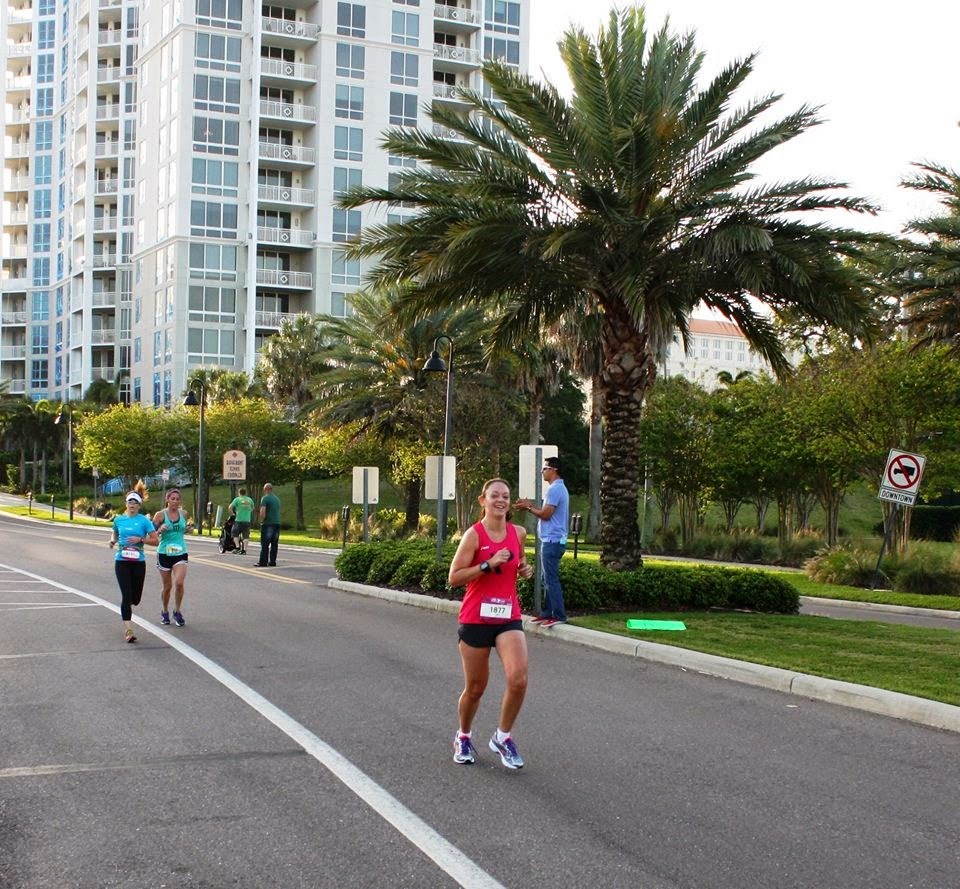 I headed into the finish chute and felt like everyone in front of me was in my age group. I figured I could get in the top 20 and possibly get an age group award. The woman in the black pants above did end up blowing by me at the final stretch and I'm guessing she lined up farther back and had to work her way up. She looked very strong. You go girl!
I'm happy to report I finally ran some negative splits in a 5K. I can thank the bridge I suppose, but I really concentrated on doing that. The splits were: 7:29, 7:26, 7:24.
Finish Time: 23:08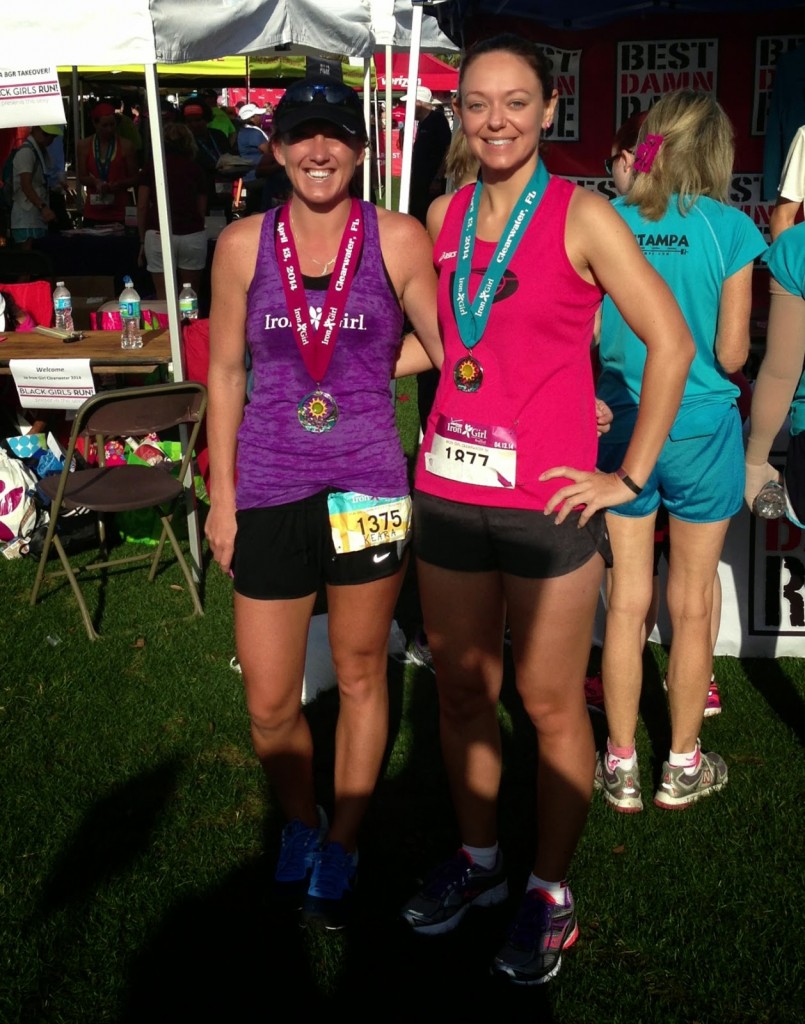 Post race with my buddy Keara.
I saw
Meghann
, who works for Iron Girl, not too long after and I asked how I'd placed. She had her phone handy with the app and told me I'd placed 4th in my age group. Womp womp. I actually ran a minute faster than I did last year but that's how the cookie crumbles….or so I thought…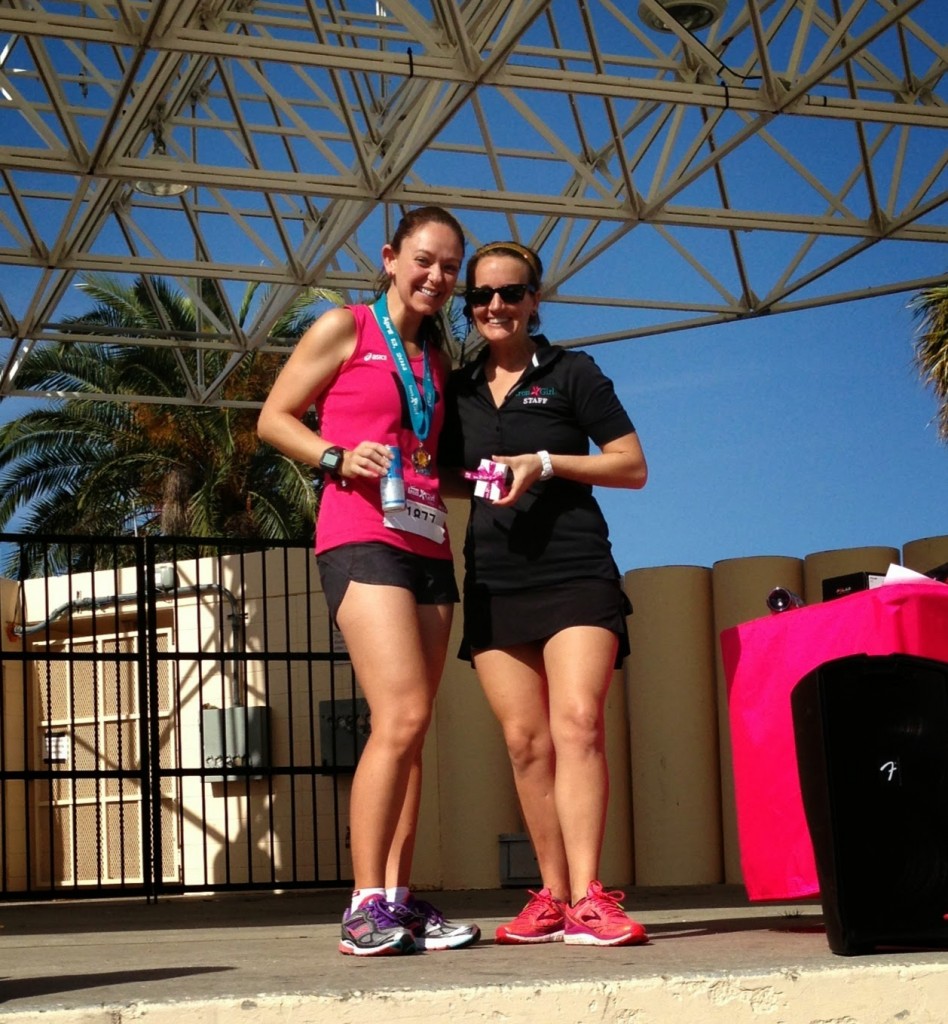 Surprise Age Group award!
I was hanging out with friends when another friend came up to me and handed me an age group award. She said she heard my name and grabbed it for me. What? Yeah, I got lucky with this because the overall winner was in my age group. For some reason, I thought the overall woman who won was younger than me (maybe she just aged up?) but in any event, it worked to my advantage. Hooray for another Iron Girl third place age group award! I ran back to the stage to get my picture with Meghann. I was a happy girl! I love the charms that Milestone's makes specifically for Iron Girl.
I've said I'm done with Iron Girl now that I've redeemed myself, but who am I kidding? I want to run it again, and run it faster. I'm looking at you 2nd place age group, see you in 2015.