Happy #BethMonth! It's the month of my birth and I like to celebrate! Yes, I take the whole month. I'm a huge fan of birthdays and I imagine even when I turn 80 I'll be throwing myself parties at Shady Pines. Ha!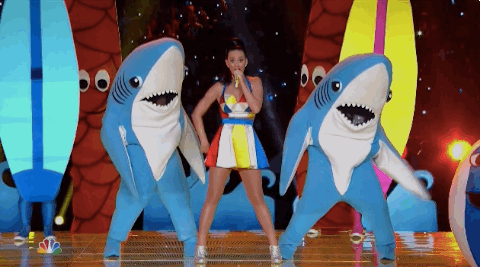 I am thrilled that there was such a big football game played for my birthday month. *wink wink* LOVED watching the Super Bowl last night. Some of the commercials were awful but there were a couple of gems. (Triathlon dodgeball!) And, of course, I loved Katy Perry (ZOMG those dancing sharks!) and Missy Elliott.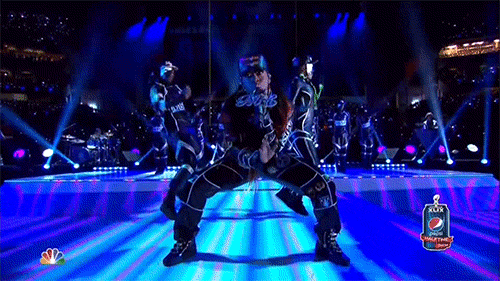 In reviewing my month, I had low running mileage, but it sure was diverse otherwise!

Run 31 miles

Bike 31 miles (Hey, hey!)
Swim
2 miles
Deep Water Running 3 sessions

Strength
3 sessions with Coach Jon & the Tribe.
Yoga 1 hot yoga class
Current Reads
I finished
Prince Lestat
. It was typical Anne Rice, and I loved it. I also finished
Mr. Mercedes
by Stephen King last month and it was a different style from him than I'm used to. It was more detective mystery than absolute horror and it was quite a page turner. I'm currently reading
Killing Patton
by Bill O'Reilly and Martin Dugard. Regardless of your political leanings, this is an interesting read.

Current Obsession I found the old school hip hop station on iTunes radio. I've basically been listening to it non stop ever since.
Current Song
I'm not really listening to this, but since it's Groundhog Day…
Current Need Speed. No, I really do feel the need for speed.

Current Triumph My return to running! I ran my long run yesterday of six miles! Was a little iffy the first three miles but then I found my stride and felt great the last two.

Current Bane of My Existence Boogers. I still have a runny nose in the morning and feel a bit phleghmy. Hopeful this goes away soon. It's gross.

Current Goal Keep up with my PT and foam rolling so this heel stays healthy.

Current Indulgence Super Bowl party food. I was very indulgent yesterday. Wings, dip, and soda were delicious! Glad Super Bowl is only once per year….
Current Blessings
Friends like Tori and
Meghan
, who come over with delicious foods and don't mind that I'm wearing yoga pants and a t-shirt.

Current Excitement #BethMonth duh.