Last week was a good one. I had a "free" week from Coach Jon so I didn't do a whole lot. I seem to have come down with some sort of chest funk and while I haven't had a fever or any other symptoms, I was feeling a bit run down (har har). I took the opportunity to take some walks with a friend who is running sidelined and rest.
I was still feeling off about my DNF at Grandma's but I had a great meeting with Coach Jon on Friday. We met up for coffee before work and we essentially had the same thoughts for me moving forward. I'm going to keep running and add back in the two days of strength training but the runs are going to be a little less structured. I need to have fun again as he and I both came to the conclusion that I was going through the motions and heading toward burn out. Who knew I'd get a psychologist in my running coach? Ha!
I laid around most of Saturday and tried to rest away this chest funk. I also bought new bedding for the S.O. and I and Lloyd got a new bed too.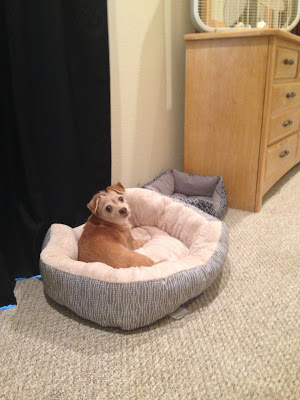 King Size for Lloyd.
On Sunday I was up early for another coffee ride!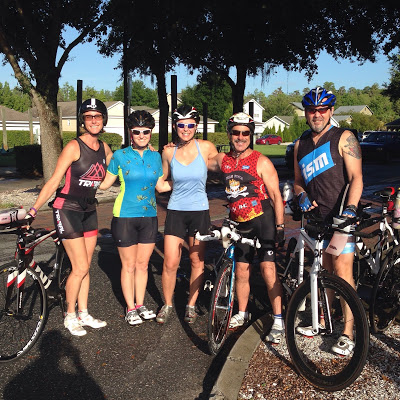 That's right. I rode my bike again! I hit up the "coffee ride" on Sunday, only this time the pace was faster. I have no cycling legs so it was tough. I also felt nervous being in a group ride setting again. I hung on though and really enjoyed spending time with friends I haven't ridden with in a while. The coffee ride is a 32 mile round trip ride with a delicious Cuban café in the middle. I enjoyed my café con leche and
papa rellena
before this group cranked it back to the car.
Sunday afternoon I went to see my Granny and then Sunday evening was a glorious Outback Steakhouse dinner with the S.O. I may have overdone it. I regret nothing.
I'm feeling refreshed, albeit still phlegm-y, but I really think a little summer fun focus will be worth its weight in gold.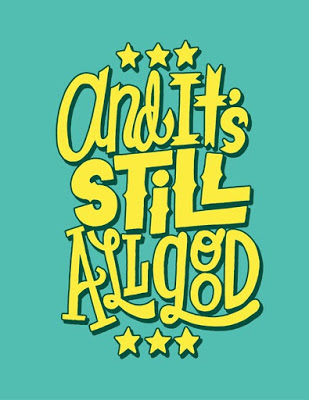 How was your weekend?