It's certainly Monday, isn't it? I'm feeling the weekend workouts and had to have two cups of coffee this morning to get my act together after spin class. I am loving my Monday morning spin classes becuase I always go with a friend or two and then after, my mom cooks me breakfast while I get ready for work at her place. I work about 40 minutes from where I live and spin is close to my mom so this works out perfectly. Having breakfast made for you is always tastier than making it for yourself, right?
Here's how my last week shook out: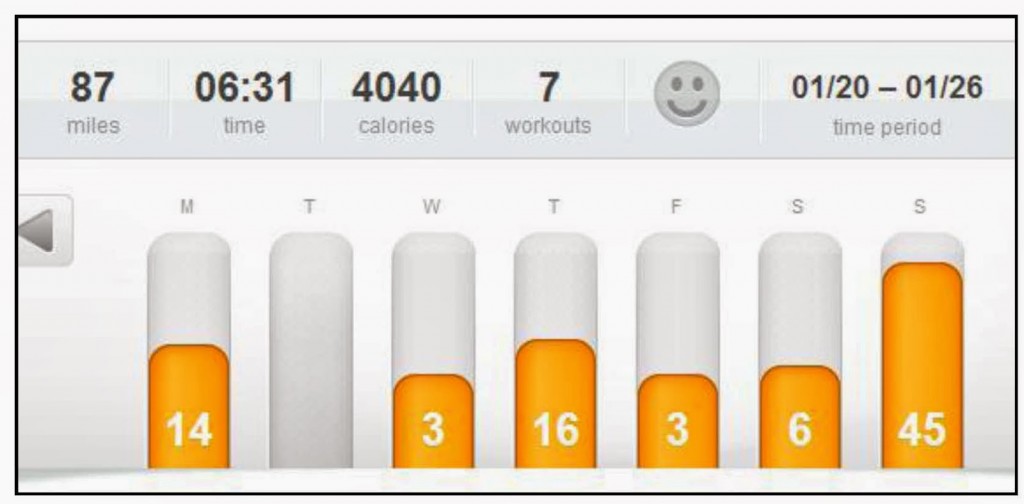 Monday – Spin.
Tuesday – I was really pooped from the Frogman 5K still, so I opted for an early week rest day.
Wednesday – I've been slowly bringing my run back in and this little three miler was nice.
Thursday – Trainer. I watched the second episode of HBO's True Detective. Still really digging it. You all watching it too?
Friday – On my quest to seek out my strength training home, I tried
Orangetheory Fitness
. I wound up being on the treadmill for 26 minutes doing intervals. I read that there was treadmill work but I didn't realize it was that much cardio. I really loved the class but it's not quite what I'm looking for. I was sore from the strength portion of the class, got in a great workout, and would definitely recommend it if you're looking to supplement your workouts or need a new one.
Saturday – I headed over to meet with
Meghan
to run some of her long run with her. Actually, this was my long run too, all six miles of it. We wound up running a tad over six but I felt great and am glad to have such good company!
Sunday – A group of us, all coached by Coach Steve, met up at Flatwoods Park to get in our long bike rides for the week. Flatwoods is a seven mile loop and we knew we'd be in for some tempo riding out there. The wind was tough in spots and we took turns pulling, even though Steve did the majority of it.
This was a tough ride for all of us and I was ready to be done when Steve said, "One more loop." Fortunately, he let us do the last loop easier and I was pooped when we got back to our cars.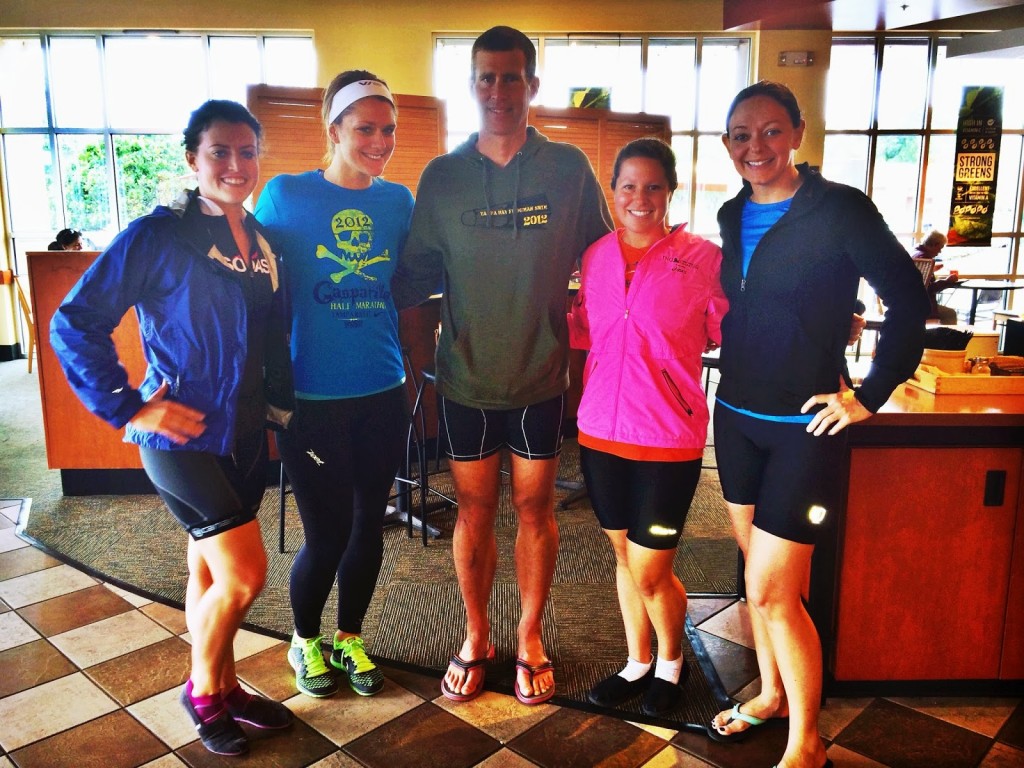 Post ride breakfast/brunch at Panera.
My rides are getting longer because I do have a 70.3 to get ready for in nine weeks! Time to ramp it up.
How was your week? Sticking to those January goals?