Yesterday I did my final triathlon of the season, the Longleaf International Triathlon. Granted, I only raced two triathlons this season and I felt fairly unprepared for yesterday's race, but I went with it. It was my own fault for skipping so many bike rides after my race last month in Alabama where I felt very prepared. Here's the quick report using the tried and true good, bad and ugly format.
The Good
My swim felt great and I wound up winning first in my age group which was a big surprise. I also got to race with and see gobs of local friends. Plus, the S.O. raced the sprint and finished third overall! 

The Bad
I was kind of a mess during transitions and I forgot to put my socks with my shoes for some reason. Also known as, I was too busy socializing in transition when I should have been setting up my gear properly. When I got to T1 I realized my socks were over in my bag along the fence. I rode without socks but when I got back to T2 I didn't want to risk mega blisters so I ran over to the fence, plopped down and put the socks on. That definitely cost me time and something I've never messed up on before. Nor will again.
The Ugly
The bike felt terribly long and the run felt terrible from the moment I got off the bike. I blame this again on sub-par cycling over the past month. I have no one to blame but myself on how bad I felt but I will use that as a reminder to train the way I (and my coaches) set up for me. On a funny note, I did bike about a mile extra as I followed some women in front of me into a neighborhood that was definitely not part of the course. I knew it didn't seem right but followed them like a lemming right into a dead end street.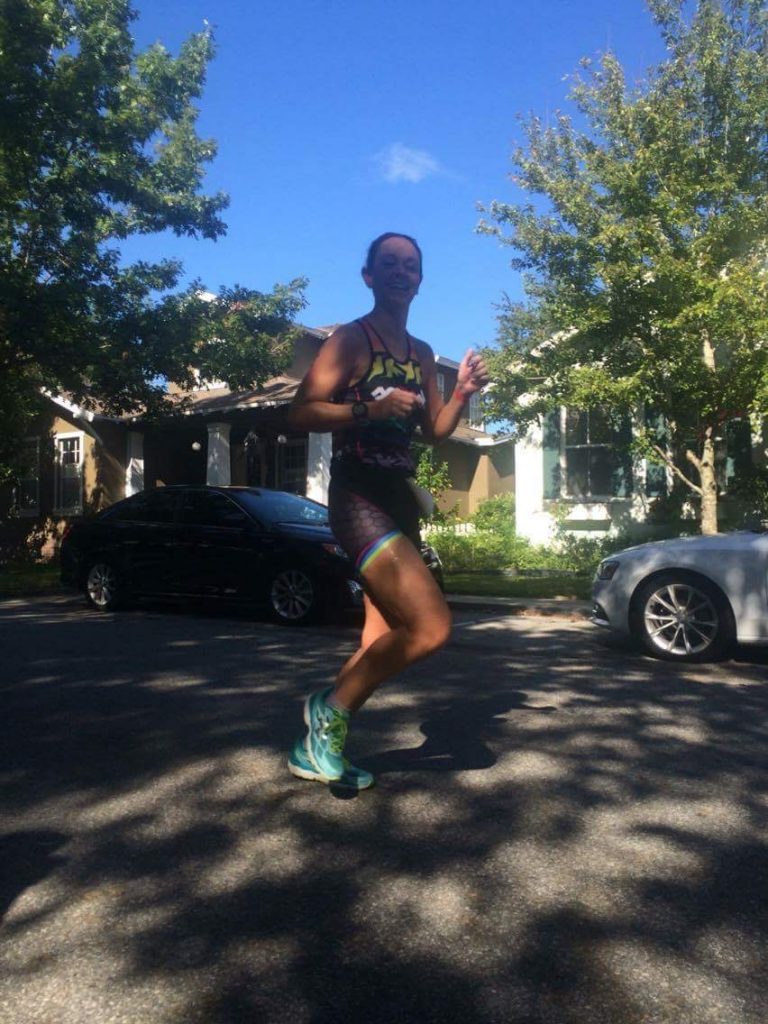 Obviously, winning my age group amidst the hiccups is great, but I do place value on how I felt during this race (like poo) and how I can improve. I'm really sore today and a tiny bit bummed that triathlon season has to come to an end. I have lots of running races to get ready for, but first, a swim meet next weekend!
The Stats:
Swim: 22:25
T1: 3:04
Bike: 1:18:36
T2: 2:03
Run: 54:07
Total Time: 2:40:17
1/4 AG, 14/41 Women