After this weekend's MEGA workouts I am feeling fairly beat up and tired. I've got a wide variety of ouchies from chafing on my hiney (random) to sore legs, back, and neck, plus a scratchy eye (even more random).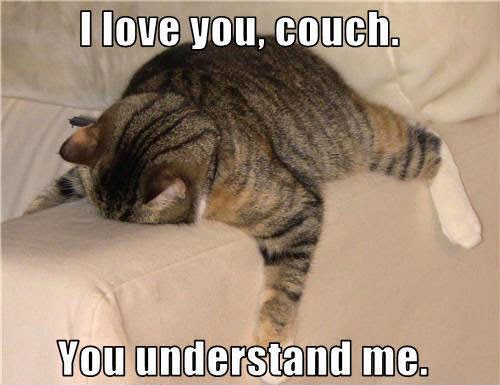 I am less than 50 days out from my first full ironman and I'm working on keeping those crazy doubts at bay. I've been riding hills as much as possible and enjoying the time spent with training buddies and those who have given me sage advice on how to get through this journey.
Saturday's twenty mile run went pretty damn well.
Meghan
and I met up at 4:30 IN THE MORNING to start because we're playing a little game I like to call "Fuck Off Sun."
Pardon my French
. We decided to tackle the bridge loop that includes three large bridges and a big hill for the first 12 miles. We then added on an out and back that included one of those bridges as a final reminder that our race will have hills and they will suck. That last climb on the way back in really hurt but we didn't stop and our longs runs are getting a tiny bit faster every week. Running twenty miles in Florida in August ain't pretty. *Pats self on back*
(I do owe you guys a shoe review. I should have it ready by tomorrow.)
Sunday's 100 mile ride was not exactly what I'd call a great ride but it was completed and with lots of climbing. We headed to our favorite hill ride area, San Antonio, Florida. I say it wasn't a great ride because I had some very serious bonking for about 30 miles. I don't think I ate enough on the front end so just as soon as we hit mile 40 I started fading. I had the standard "I hate cycling" and "I'm throwing this bike away" thoughts and couldn't pedal faster than 14 MPH. It was sad. I forced myself to eat a Bonk Breaker and after a little while I felt "right" again. I suppose I needed that reminder to eat early and often.
We did get rained on for about 10 miles or so and it was actually quite refreshing. Plus, as Meghan pointed out, it helped take my mind off anything else. I think I got something in my eye at this point during the ride. Hence, the scratchiness. This was my second 100 miler for this training and I'm looking forward to riding the next one even stronger.
Some people have asked why we ran on Saturday and rode on Sunday and there's a bit of debate on this. I like to try to mix it up and switch long run days and long ride days, although I have been doing more run Saturday, ride Sunday trainings. If you want more information on the training theory read
HERE
and
HERE
. You can also find articles that say the exact opposite, I'm sure. Ultimately, I do what my coach says and I trust him. There's a ton of different opinions out there and everyone has to do what works best for them.
Anyone race this weekend? Is it hot as balls where you are too?