I went to the doctor today and received the news that I had expected.
Tendinitis.
As my insurance is lacking, I had no choice but to go to my primary care physician. I can hear you all moaning now. But, I will say this, it was one of the best doctor visits I have had in a long time. She took her time and really listened to me. And she never said the two words we runners fear: "stop running."
The tough thing about tendinitis is that there really isn't a lot you can do for it. She told me she didn't think that Marine Corps Marathon was going to happen, but only I can really tell if I am ready to run again. I am going to continue with the cross training and R.I.C.E.ing. Perhaps if I had iced sooner I would have kept the doctor visit away. Then again, this pain seemingly came out of nowhere.
I will say this, it felt much better this morning and I attempted a dread mill run to see how it was. Sadly, it hurt. It has been hurting to walk and high heels are the best shoe right now. So weird right? But it makes sense because it hurts when that tendon is pulled on. I will be grocery shopping in heels, wearing heels to pick up the laundry, high heels cleaning out my car. Pretty soon I'll be a Desperate Housewife.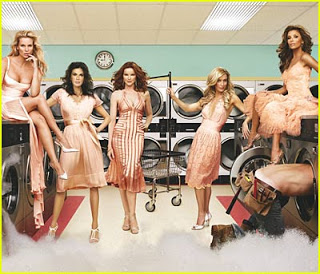 Happy Monday! Come back tomorrow for the contingency plan.