Happy Friday! My gosh I thought this weekend would never arrive. It was taking FOOOR-EEEV-EEER
*said like that kid from The Sandlot*.
I'm pretty freakin' pumped about the weekend I have planned.
Before I get into that I'd just like to make mention that I made it through some speed work last night and feel great today. I did some Yasso 800's and am thrilled to be back at it. You all know how I love the track….I like speed work and I cannot lie…..

Now for the weekend I am soooooooooo excited cause my BOO BEAR, the Redhead, is coming to town. It makes me wanna sing "Reunited and it feels so goo-ood." Ah yes, I get to see my best little running buddy and hit the beach with her and some friends. Let the awesomeness commence.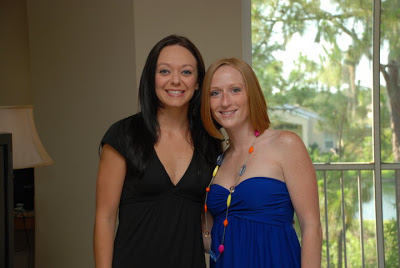 Of course prior to beach day, I've got 16 miles with my name on them. Yikes! I'm a bit nervous (as per usual), but I look forward to the 16 miles of fun with new running bud K and of course, all the running buds from the BRA.
And since it's a long weekend, I'm gonna go dancing, tubing down a river, and quite possibly shopping. You all know how I do.
I hope you all have great weekends and a great holiday. I leave you with this……for no other reason than it makes me laugh.