One of my most favorite emails ever to receive is the Active.com one that looks like this….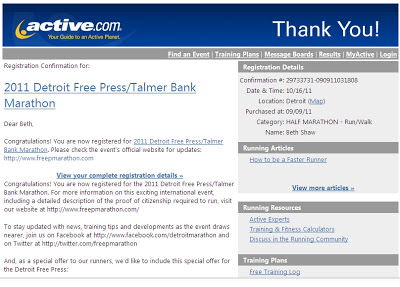 It's official! I'm all registered for the Detroit Free Press Half Marathon. I'll be heading up there the Friday night before the race and will be working the Women's Running Magazine booth again this year at the expo. I'm stoked because the last time I worked this race, I didn't actually get to run it.
The course for this one is pretty cool because you get to run into another country – Canada! I haven't been out of the country in a while. My passport has been feeling neglected lately and is just collecting dust. I suppose I should aim a little higher than a country that borders my own, but this will have to do for now. I may run off course and try to find some Canadian souvenirs so I can show off how I have been travelling the world.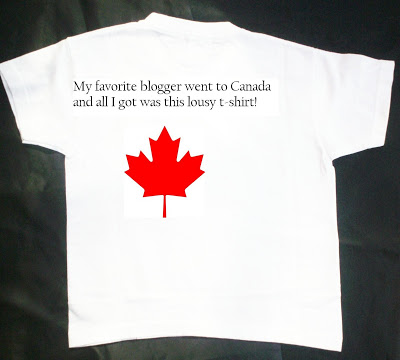 Street corner t-shirts, always a good idea.
I plan to use this as a training run for the Miami Marathon and just to add to my bling bling collection. I'm a total medal junkie. And the medal for Detroit is totally rockin. Take a look…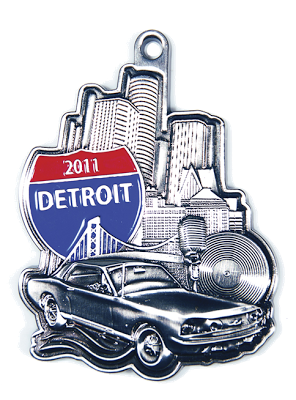 Actual size.
And that's all she wrote. Seriously though, look me up if you are in Detroit. And have a great weekend peeps!
Deuces.