I've been following Pro triathlete
Meredith Kessler
since we "met" back in 2011. I had the opportunity to
interview
her for my blog and we have exchanged emails every now again. She's super nice and clearly an outstanding athlete. I was so pumped to watch her compete at Ironman Kona because she's had a remarkable season, winning at Ironman New Zealand and three 70.3 events. So, like any good
stalker
blogger, I sent her an email after Kona to see if she'd answer five questions that I had about Kona and the world's baddest Ironman race, IMO. And true to form, she obliged and as a bonus she sent me some pics to share with you all! Meredith finished 7th at IM Kona with a blistering 9:10:19!
(Her answers are in bold.)
1. How early did you get to Hawaii to acclimate?
Much earlier than before which was absolutely needed for this girl! My Kona races, in the past, have been disappointing partly due to my poor adaptation to the heat. My team made a conscience decision this year to get me acclimated to the heat and wind that makes Kona so difficult. I train year round in 50-70 degree Fahrenheit weather in the San Francisco Bay Area so heat has always been a problem! I arrived on the big island on Sept 4th to allow my body to get used to the heat and train on the Queen K as much as possible!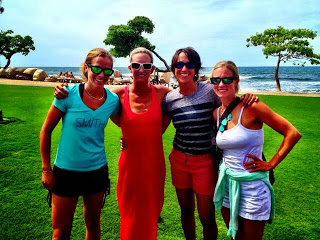 Meredith and friends.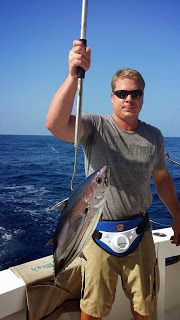 Meredith's husband, Aaron.

2. Did you do the underpants run?
The atmosphere in Kona around race time is electric and I am glad to have had the opportunity to experience it a few times; it is something that all racers and fans of triathlon must be a part of. However, we stayed away from the hoopla this year out near the Mauna Lani, about 30 minutes outside of Kona. We had a specific schedule to accommodate when we came into town so unfortunately, I was not a part of the underpants run though it absolutely looks like a blast!
3. This may be a super dumb question but do you pro's change clothes in T1 or T2? You all were coming out so fast I couldn't comprehend it!
Good question! Every second counts; this is the world of triathlon we live in today, even in a race as long as an Ironman. The wetsuit got stripped off (race kit was worn underneath it) and I put on my biking shoes and left T1. In T2, bike shoes and helmet off and then Saucony running shoes strapped on and it is off again. Thus, the answer to your question is the clothes I wore in the swim were with me through the entire race! I will say, I have seen some pro women change in T2 into some proper running shorts and while it may take an extra 30 seconds to do – it may be worth that time as it likely is far more comfortable …and dry!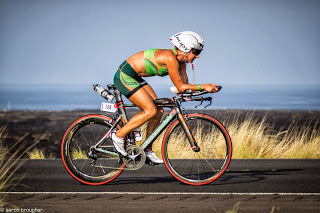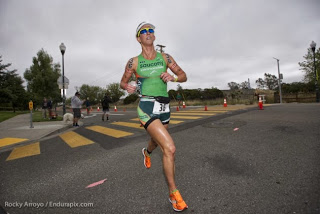 4. What's something you learned during the Ironman World Championship?
You learn something new every race, even after 50 Ironmans! I learned that half the battle is getting to the race healthy, happy and vibrant. Our bodies take such a pounding throughout the year that you have to be a little fortunate to come into the race somewhere near your peak health. I feel for my competitors who, through unforeseen circumstances, couldn't compete at 100% or even 90% health on that one day. The thing is, even if you do get to the line healthy, who know if your body will have it's A+ or even A game because you know some individuals in the field, through hard work and luck, will find that magical combination.
5. What is the best thing about racing in Kona?
The best thing about racing in Kona is putting your body to the test against the best competitors in the world on one of the most unrelenting stages on the Ironman circuit. There is no hiding behind flaws in Kona; they are all exposed. Whoever has that right combination on race day to get to the line healthy, race the course intelligently, and have their body respond like it is intended will be successful. The champions are the athletes who manage all of these variables and are worthy of the World Champion Title! In addition, I love and embrace having my family and pals there with us – not just for the event but for the vacation aspect of it all for them – that makes me very happy!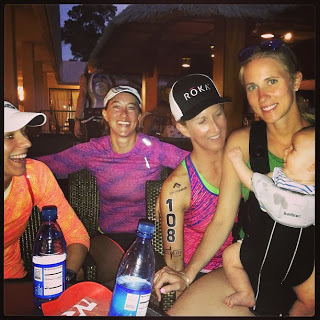 Looks like post race fun to me! (UPDATE: Mere emailed me that this is actually pre-race. How relaxed does she look? I never look that calm before a race! LOL)