As a departure from all things swim, bike, run, I hosted a fun jewelry party on Sunday night. My jewelry of choice was
Stella & Dot
and the lovely rep,
Caitlyn
, came over in the late afternoon to help me host. I love having girlfriends over and I really love all things Stella & Dot.
Meghan
actually introduced me to it and I've been hooked ever since. You cannot beat the quality!
We snacked on yummy gluten free chocolate chip cookies, chips and salsa, veggies, and some strawberries while sipping Sangria and perusing the Stella & Dot line.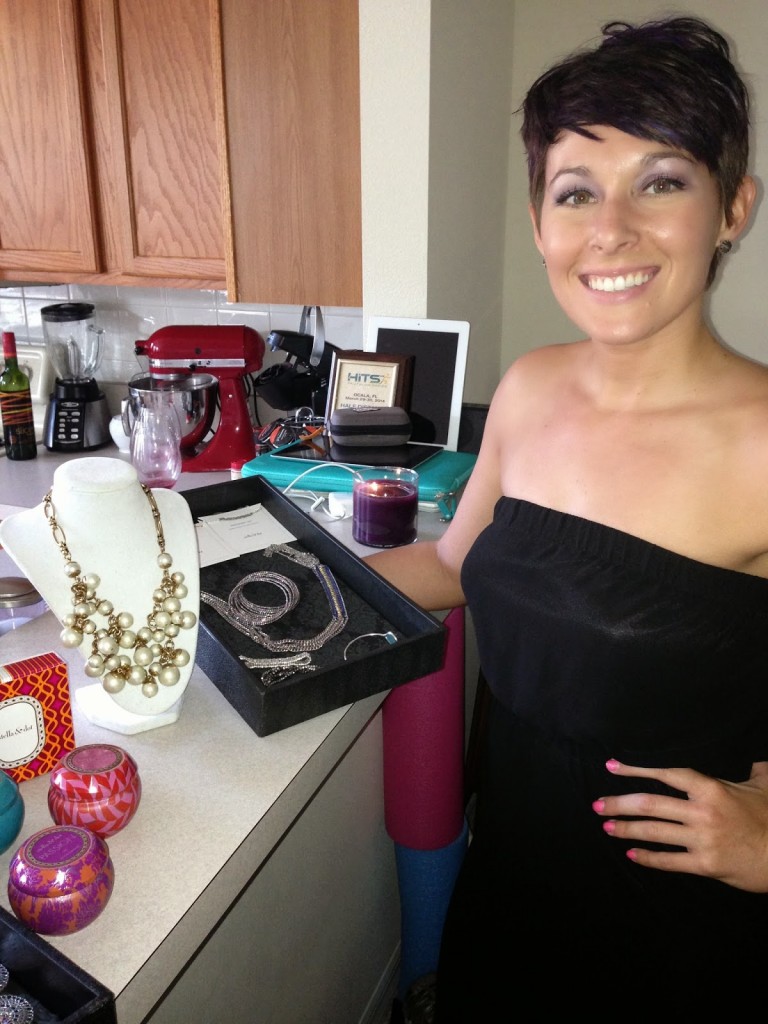 Caitlyn showing off the line.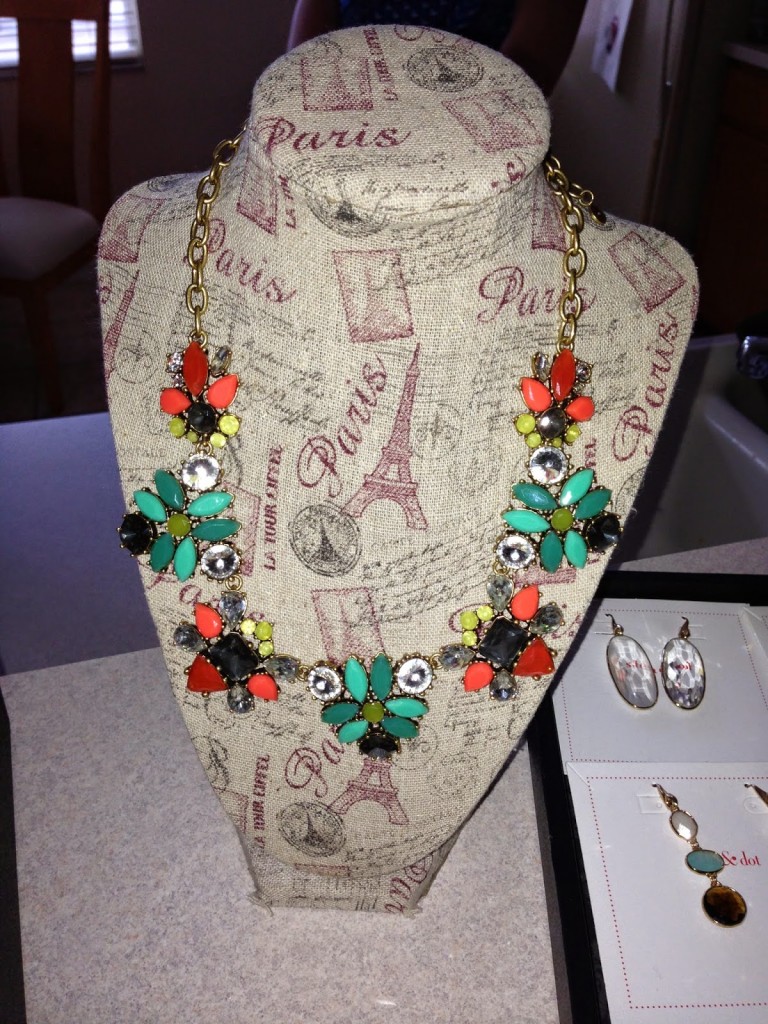 The Elodie Necklace
My friend E brought over her daughter who is so sassy at four-years-old, that I just cannot get enough of her. She played with Lloyd and looked adorable in the Stella & Dot children's line. I want to squeeze her. She's so much fun!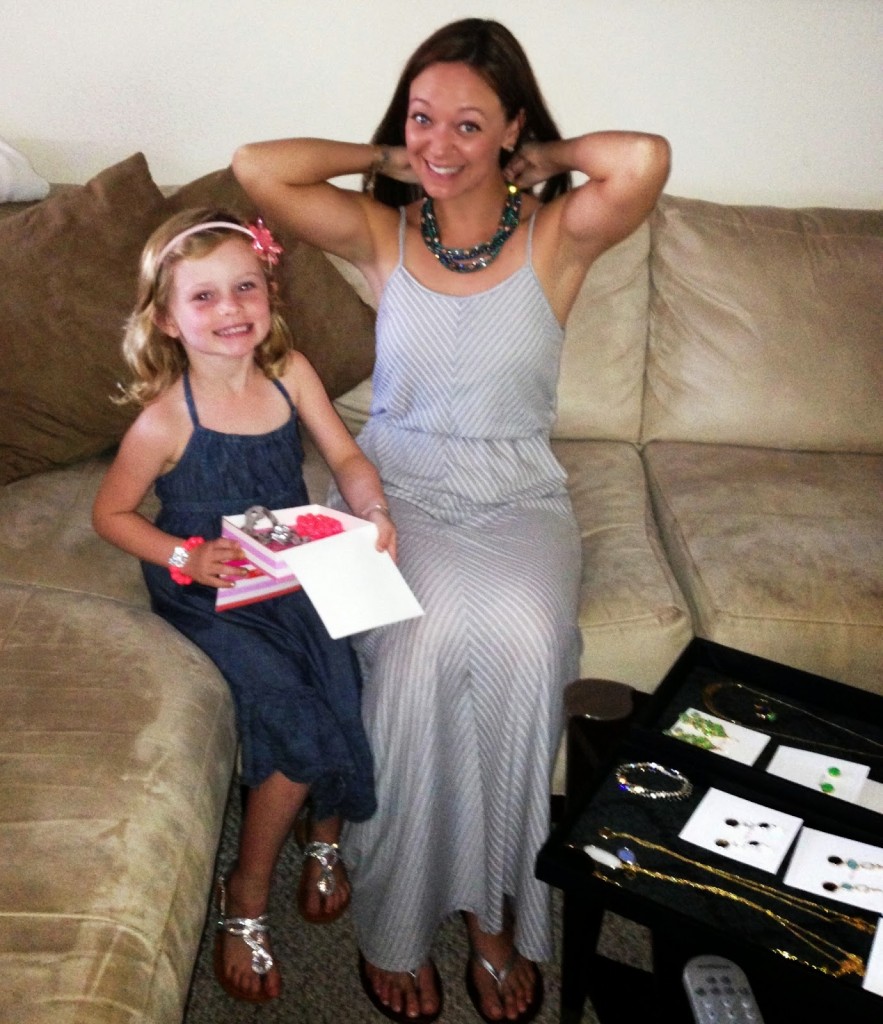 We'll take one of everything.
One of Stella & Dot's newest bracelets is the Visionary Bracelet that is really colorful AND sparkly and benefits Autism Awareness. Bonus! (Click on the link to see it!) In addition to that bracelet, I love the new Pisces line. It's adorable.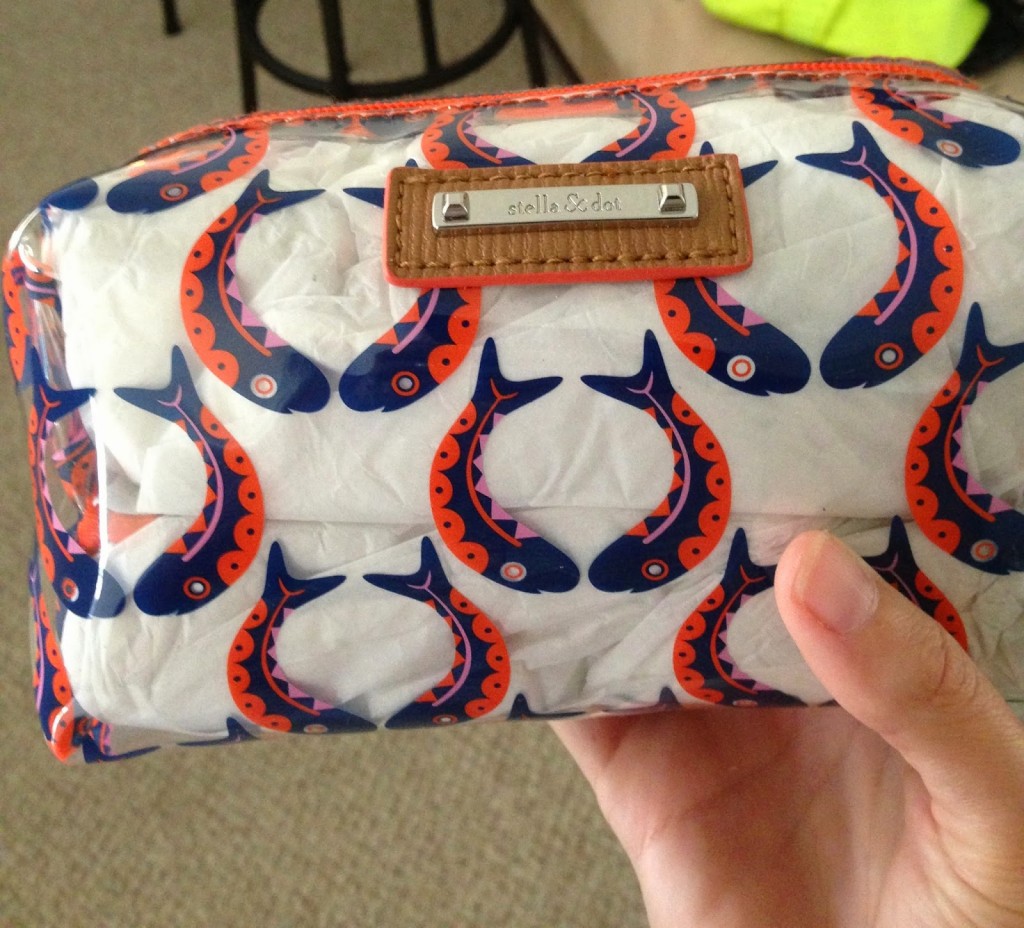 See through makes it easy to see what you need to grab & go.
My Stella & Dot trunk show is online until April 26th so if you see anything you like or want to check out more stuff from the line CLICK HERE.

Happy Tuesday and happy shopping. 😉