Thank God it's Friday! And I mean that in the most sincere way possible. It's been a long week and I'm looking forward to spending some time with my newest addition, my new bike Amanda. I got a new tri bike and am getting her officially fitted tomorrow AM. I am now eating Top Raman for every meal and won't be buying another thing until Christmas. Feel free to send me care packages.
Here it is…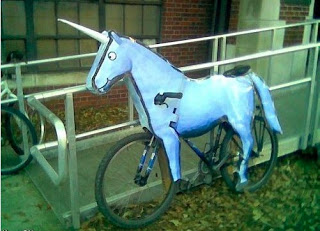 Best Unicorn Bike Ever!
Ok, I'm kidding. I really got this one. It's much more aero.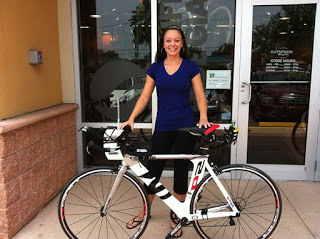 Special thanks to Park and the folks at Outspokin for always being so great to work with. I'll more than likely sell Dolly because I just don't think I'll ride both and Dolly is still a great bike. I want someone else to love her as I have. She got me through a half ironman so I'm sure she could do just about anything. But, alas, I wanted a tri bike. And I am getting my retul fit tomorrow so I'll finally get to ride this new bike on Sunday. I'm thrilled to have aero bars! Zoom zoom!
Have a great weekend everyone!