Happy Groundhog Day people! I love Groundhog Day. Mostly because I love the movie and Bill Murray. Bing! I saw that the groundhog predicted 6 more week's of winter but I don't think that includes Florida. I'm pretty sure we're an exempt state. But that's not what I'm thankful for today.
I'm actually most thankful that the Miami Marathon and trip to Miami are done and behind me. I'm thankful that I can sleep in on Saturday and change my training to include swimming and biking again. I may even throw in a crossfit style class or hot yoga again here and there. I'm just thankful to have my life back. Ha!
Of course this isn't to say I'll stop running because we all know how much I love it and I have some cool races coming up. But it is a lovely time for me to get in some other activities I enjoy. Like having a glass of wine on a Friday night again! Yes, I could have done some of this stuff before but I actually like to take my training seriously and when I'm in it, I thrive on it.
Thus far this week I've been kind of a garbage disposal and I'm enjoying this recovery period. I do plan on swimming in the morning and getting in a short run on Saturday. But not until 8 AM! Hooray! After my run I'm gonna lay by the pool and again be so thankful that marathon number six is in the books and I've got nothing but a bright future ahead of me. Pass the sunscreen please.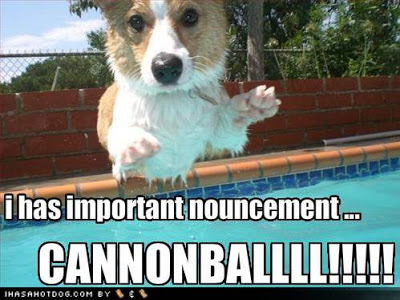 What are you thankful for today?