If you all haven't noticed, I really haven't been posting a lot lately. Quite frankly, I haven't had a whole lot to talk about. I guess you could say I'm dealing with the old blogger writer's block. That and I don't want to write 18 posts about my hamstring injury (even though it's on the mend).
I do have a lot of really great things going on in my life right now and I've got a lot to be thankful for. This means that it's time for one my favorite things: A LIST!
Today, I'm thankful for:
1. Social Media. I am not lying when I say that facebook and twitter have brought me lots of awesome. And by awesome I mean: opportunities, friendships, ideas, etc. Yes, there have been times when social media has annoyed me but that's few and far between. Because when used the right way these outlets are more beneficial than harmful.
2. Free yoga. I've gone to the free yoga held downtown in my city on Sundays three weeks in a row now and I'm really enjoying it and seeing the benefits. I love hot yoga but I've come to enjoy the standard flow and since it's free and outdoors it's heaven! I still have to work on my shavasana cause lord knows I'm terrible at relaxing but again it's outside and free. Love!
3.
FitLife Food
s. This shop located nearby is awesome for pre-made meals. They are quick and healthy and I don't feel so bad when I pop one of these in the microwave versus eating cereal or popcorn for dinner. I admit that I don't cook as much as I should and at least I get more nutritious, tasty meals this way.
4. This little guy. I love him so much and am so thankful to be his aunt.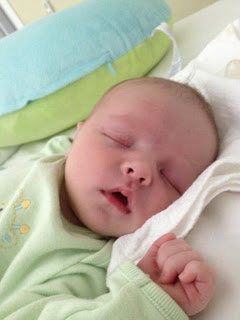 I love sleeping, eating, pooping, and long walks on the beach.
5.
My 5K
is shaping up quite nicely. I was so nervous when we got the permits and the ball really started rolling for my first ever 5K (co-directed by Lazy Runner) but now things are really falling into place and I'm so glad it's looking like it will be a great event. Here's hoping race day goes smoothly!
6. Random emails. I probably shouldn't admit that I have two groups of friends who randomly email me throughout the week. One group is blogger gal buddies and those threads surround fitness but are always entertaining. The other thread is friends who like to email hilarious photos and websites. These emails help get me through the week and I'm often LOL'ing at my desk. Sorry co-workers….
7. Cycling. I have no idea who this person is that enjoys cycling. Dare I say that I'm getting the same warm and fuzzies while looking at Dolly as I do while looking at my running shoes? Seriously. Who am I?
8. This.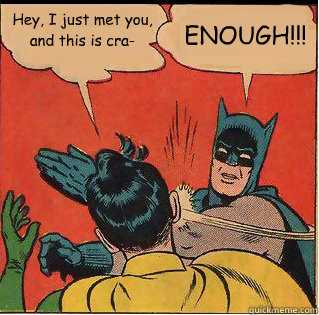 No really. ENOUGH!
9. Being in my 30's. I mean it. I feel so much better in my 30's then I ever did in my 20's. I was discussing this with a friend and we were laughing at the ridiculous things we did when we were 20. They say youth is wasted on the young but you couldn't pay me a million dollars to go back to my youth. It was loads of fun but there is definitely a lot to be said for experience and the confidence you gain as you get older.
10. The Hemsworth brothers. I'm in my thirties, not dead. Heh.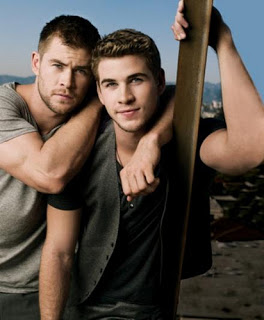 I know you're both "taken" but what does that really mean in Hollywood?
What are you thankful for today?