In lieu of yesterday's memorials and a book I just finished reading, I felt compelled to write a Thankful Thursday. I used to write this post every Thursday but when I revamped the blog I decided not to keep it up. However, I'm feeling very thankful and very lucky lately and I feel that the universe wants me to notice it and my good fortunes. And in keeping with my love of lists I'm thinking I have at least more than a few things to be thankful for.
Today, I am thankful for:
1. I am thankful for Lloyd everyday. He is a sweet little dog and even though the S.O. thinks he's messing with him, I know he just wants some attention. Plus, he allows me to do silly photos with him like this.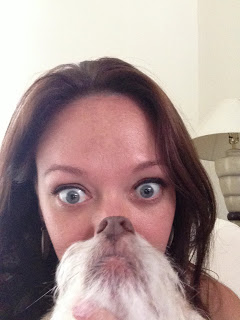 I need to shave.
2.
My nephew and my sister.
My nephew has brought so much joy to our family that I can't help but be happy when I'm around him. And my sister is and always will be my best friend. She understands me in a way only a sister can and I know that if we ever disagree, at the end of the day she always has my back. Plus, she's an extraordinary mom.
Zoo day!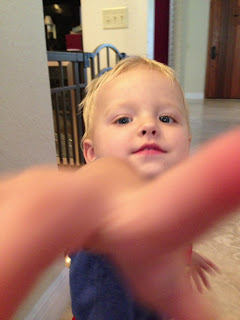 Lemme get that phone Auntie B!
3. The Cycle for Life board. I have really enjoyed working on this committee for the Cystic Fibrosis Cycle for Life event. This group is seriously dedicated and fun to be around. I've enjoyed working with them for such a worthy cause.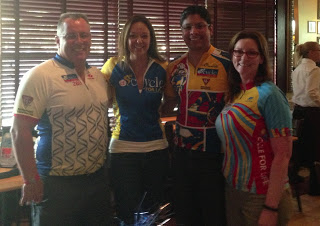 Rockin some CFF jerseys from year's past.
4. Friends who get bit by the running or tri bug. Last week I did my long run along a sprint tri course that the S.O. was racing (he got an AG award! Yay for my boo!). Anyway, I ran into a friend/former colleague who just so happened to be competing in his first ever triathlon. I am thrilled for him and honestly, I was shocked because he always told me I was nuts at work for doing these. Congratulations Doyen!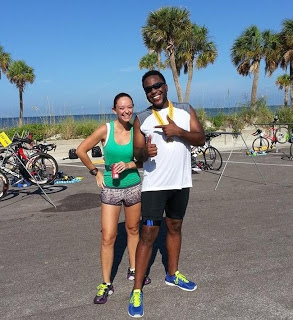 Post long run and first triathlon celebration!
4.
Books.
I feel like I'd forgotten about books there for a minute because I just wasn't reading anything that moved me. Sure Game of Thrones are fun but I was getting stuck in a reading rut. I came across
THIS
list and it reminded to read books that made me think and feel and remember why I love to read again.
5.
The Fault in Our Stars by John Green.
I found this book on the list mentioned above and read it in four days. It's funny and sad and beautiful all at once. Mind you, I normally loathe really sad books. I hated The Time Traveler's Wife as well as The Lovely Bones. But for some reason, this book is sad and hopeful all at the same time. Totally worth reading.
6. Pinterest. I've found that Pinterest is one of the more useful and fun Internet addictions that I have. I never leave Pinterest feeling annoyed or overwhelmed or like people can be dumb and mean. With Pinterest there's just so much visual happiness that I love getting sucked into everyone's hopes and dreams, even if those dreams include a 7-layer-Mexican dip or impossible to create crafts.
7. A spa bathtub. I finally have one of these and reading a book in the bathtub while getting all pruney is probably one of the best things ever.
8.
Megan and Meghan.
Both of these women have become good friends and training partners. And there's nothing better than good friends and training partners.
9. Food. Ok, so I say this because I am in marathon training and I want to eat everything. But I also know that so many go with so little that I am truly thankful to have a full stomach whenever I am hungry.
10. Porta potties. Nuff said.
Happy Thursday peeps. What are you thankful for?