For example, I actually did get to run this week, on Tuesday. Granted it was a little over two miles and my leg has been grouchy since, but still I was a very happy girl. I also swam. Oh and I scored a great deal on an unlimited month of yoga! Plus, my 5K, which is in less than two weeks (YIKES!), has exceeded the goal number of registrants!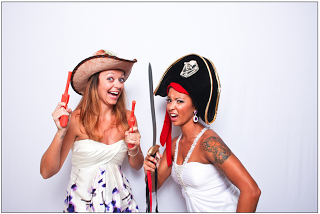 Me and the bride. Happy Cowgirl and Confused Pirate.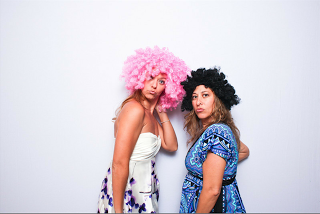 Me and P-Funk. We're sexy and we fro it.
Since this post is all over the damn place and I have no good segue way for what I'm thankful for today, I may as well just launch right into it.
He would email me at random asking where the next local run was and what time and I'd politely try to direct him to various websites to get the information. Smart guy that he is though, he'd just keep emailing me and I'd just keep telling him. Why go to the site when you could just email local OCD runner B.o.B.?
After a while though he started to find new runs on his own and tell me to mix it up and stop running the same routes over and over again. We actually became good friends and he helped me through several training runs before Miami. I'd be huffing and puffing and he'd be talking and laughing the whole time. Don't let the name fool you, LR is a great runner.
When I moved to another part of town, LR kept telling me to venture out and try new runs. And due to my move, I had no choice but to heed his advice. You know where this is going don't you? I listened to him and ran with new groups in new locations and lo and behold – I love it! I've met so many new people and made so many new friends that I credit LR for helping me break my OCD running rut.
In addition to helping me break my rut, LR is the Co-Director for my upcoming 5K. In fact, he's the one who pushed us to get it started. We've actually turned out to be a great working pair. Where I'm not great with all of the socializing and email marketing, he's not great with the organizing and budgeting. And when I'm feeling stressed and over whelmed with the race, he'll set me right and keep the ball rolling.
I'm truly thankful to have LR as a friend and "business" partner.
What are you thankful for today?