As I sat in the dentist chair this morning, drooling on myself and my dental hygienist, I thought about what I was thankful for today. It was the list of usual suspects: coffee, sleep, Lloyd, family, friends, running, swimming, etc. and so on and so forth. Some days I am hard pressed to come up with new things to be thankful for.
While I was deep in thankful thoughts, and saliva, my dental hygienist explained the different types of saliva and why it was good to have it. "Uh, gross," I gurgled through the suction and scraping. And then it hit me. Thank God for this woman! I would never in a million years be able to do her job. She's telling me about the usefulness of saliva for Pete's sake! If it weren't for her and others like her I would never get certain things done, like, have pearly whites.
For example, I hate feet. I only want to touch my own and even then I'm not a huge fan of it. So, if it weren't for all the nail spa places I'd never get a pedicure and I'd probably have the feet of a Hobbit. And so would most of the ladies I know. Shudder.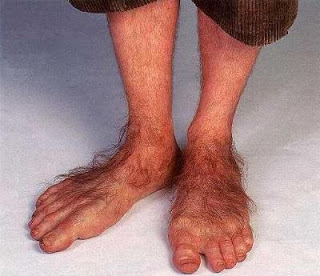 The same holds true for nurses. My mom is a nurse and I often think about how hard it must have been changing diapers at home and then heading to work to change more diapers. She also sometimes gave my sister and I our shots when we didn't want the doctor to do it. Total brats, I know, but I am not sure I could give shots or draw blood! And speaking of needles and stuff, what about veterinarians? God bless 'em for doing that freakin' fecal test on Lloyd every now and again. (He pretty much ignores me for a day afterward.) Can you imagine if you had to do that to a horse!?! So today, I am thankful for those who do the jobs that I couldn't do and do them well. What are you thankful for today?