So I clearly haven't posted in a hot minute.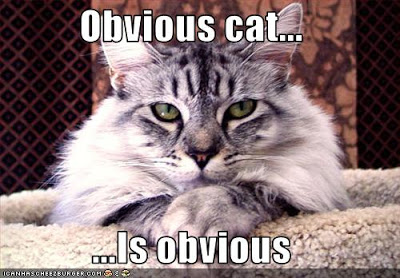 But you know I've been busy unpacking, decorating and not getting murdered by the cable guy. However, that doesn't mean that I don't have a butt load of things to be thankful for. And you know what that means don't you? A LIST! (I sometimes pretend the word "list" is the word of the day like on Pee Wee's Playhouse and then I scream real loud! Huh-heh!)
Today I'm thankful for:
1. My family. HOLY CRAP my family has come through on this move fo' real. My step mom packed my entire kitchen and helped me move it, my mom bought me an entire living room, my BIL is coming over to put together said living room, and Big Sis is shortly giving me a niece or nephew. What? She's got the hardest job of all. Kidding, she's helping me hang pictures. She may not know it yet….
2. My friends. HOLY CRAP THE SEQUEL my friends have really helped me through this funk and I couldn't ask for a better group of people to be surrounded by. P-Funk and Red have gone above and beyond the call of friendship and I'm so so so thankful for them. I just can't say it enough.
3. Volunteering. I know that volunteering to help others is supposed to be about, well, helping others, but quite frankly we all know that it makes us feel so darn good. I'm volunteering this week through work and am really looking forward to it.
4. Nailing the pace run. I mentioned before that the pace run was giving me some grief (AKA kicking my ass) but I've been hitting my paces and increasing the distance week by week. I'm hoping to keep this streak alive but I'm thankful I've had a good first few weeks.
5. New restaurants and shops. In my new 'hood there are countless non-chain restaurants and tons of cute little shops and boutiques. I can't wait to try them all out.
6. Turkey Trots! Now that I've typed "turkey trots" it sounds kind of gross. That poor turkey should have laid off the Fiber One bars. Anywho, I love a turkey trot 5K and am looking forward to mine next week.
7. IKEA. I got a lot of furniture from IKEA for the new pad. It's affordable and the clean aesthetic I like. I got a red couch! And of course, Billy bookcase.
8. Sleep. I love it. Nuff said.
9. Florence + The Machine's new record "Shake It Out." I LOVE the lyrics and Flo's voice is so ethereal and gorgeous. And it's hard to dance with the devil on your back so shake him off…
10. Platform heels with fish in them. Just because.
What are you thankful for today?