The die has been cast.
I will not be running the Marine Corps Marathon.
I will, however be flying to Chicago (man, will my arms be tired. ba dum dum) to watch the Redhead and Speedy Jess run through the city!
Today, I am thankful for a decision.
I ran 4 miles last night and the ankle felt iffy at best. I don't want to push it. I am tired of being in race limbo. And I really, really, really want to eat Chicago pizza and hot dogs.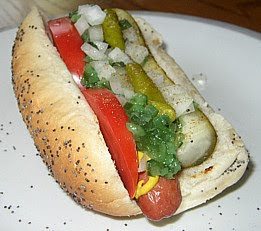 Obviously, I could give it a shot. I could run the MCM and do fine. Or I could run it and hurt myself worse. I just don't want to risk it at this point. I have lost some of my running confidence and would rather take it slow and get it back 100% and kick my next marathon's arse. I am so going to miss my BRA peeps while they are in DC and I am going to be so very sad that I am not there. I think they will understand and know that I support them 1 million percent. I will be watching them via the interwebs (and maybe drinking those 2 or 12 flasks of Bailey's). I have the Ragnar Relay and the Gasparilla Marathon to look forward to and get fully healed for. If anyone else is running Chicago, please let me know. I love making posters! And, do I hear bloggy friend photo ops?!?!What are you thankful for today?