This weekend marked the start of long runs for Grandma's Marathon. This marathon sort of snuck up on me because my last marathon go-round I made my training plan. This time I've just been logging into Training Peaks and doing what Coach Jon says. He's been building up my runs at a manageable pace. I was pretty stoked to see a 2 hour run scheduled for Saturday.
I was thrilled to see that temps for Saturday and Sunday would be in the 50's so you know what that means…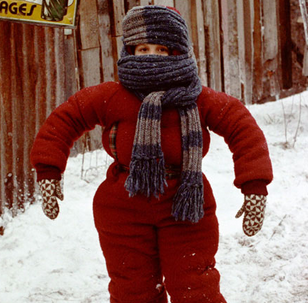 Just kidding. I'm actually not a true Floridian in the sense of cold(er) weather running. I wore a tank top and shorts because I knew I'd be hot in less than a mile. What I didn't realize was that it was going to be WINDY. And of course I'd decided to run with friends tackling the bridge loop.
Bridges + wind = Tough.
I've talked about this loop before because Meghan and I lived on it during our ironman training last summer. The loop fits in three large bridges (Sand Key Bridge, Bellair Bridge, and Clearwater Bridge). Anywho, when I arrived a few friends training for Boston had already run six miles and told me they couldn't bear to run Sand Key again because the wind was too brutal. Instead, we ran the Clearwater bridge as repeats a few times. (The thinking was that the wind at the Clearwater bridge was not as bad as Sand Key due to the direction it's positioned.)
I had a progressive run scheduled where I increased pace based on zones every two miles. I did this two times through and then finished my run in one specific zone. Clear as mud, right? I was happy on the first go round when I made it almost through my fastest two miles before heading up the bridge. Whew! I got through the second round this way too. Hooray!
Even though the bridges were tough and the wind was, well windy, I had a great run. I wound up running a bit over 13.5 miles and was really happy with my 9:13 average per mile. I haven't run this far since November and that pace makes me very happy.
Sunday was also a fantastic run while visiting the Redhead in Orlando. I'd love if these cool temps could stick around, even though I know that's not going to happen. A girl can dream.
Happy Monday!